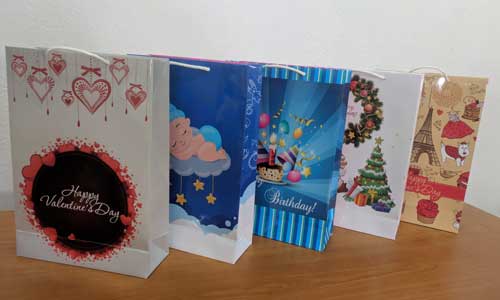 The bags we offer are made of the highest quality recycled papers and boards. We produce bags from the following raw materials: recycled paper, kraft Paper, bank paper, recycled boxboard. Various weights (machine bags from 90- 140 gsm, hand bags 100-310 gsm ) and sizes.
Before starting production, we carry out detailed consultations regarding the project. Customers can always use the expert advice of our experienced graphic designers. After specifying your requirements and agreeing on the bag's specifications, our team will carry out an exemplary project and a quote for you.
Customers who realize the order in our company have the possibility to run a trial print and make a prototype of the ordered bag. We print using flexographic and offset method.